Visitors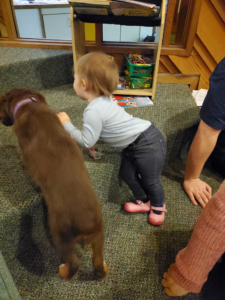 Welcome! We are easy to find – just two blocks off of the Douglas Bridge, at Glacier and 10th Avenue in downtown Juneau (near the Alaska Permanent Fund office building).  Our worship is at 9:30 a.m. every Sunday with a variety of worship experiences each month.  We celebrate all people in our worship!
Worshiping During the COVID-19 Pandemic
Under CBJ Ordances and CDC Guidelines, we hold services in the church, maintaining six-foot social distancing in the sanctuary, and have updated our COVID-19 Mitigation Plan. Visit our COVID-19 Mitigation page for more information.
Friday Night Live Concert Series Showcasing Juneau Musical Talent
Join online or in the studio audience for the limited four Friday concert series – Alaska Music One Presents from the Juneau Live! Studio.
If you (and members of your family) would like to be invited to be part of our studio audience, click here to register.
Volunteers Needed Friday for Friday Night Live Concert Series
The live streamed concert in front of a studio audience (limited as per our COVID-19 Mitigation Plan) is a huge undertaking (even with the support of the sponsor and outside volunteers).  In addition to the RLC Live! tech crew (who will be occupied broadcasting the show), we need RLC volunteers:
House Manager  and Ushers – responsible for studio audience (reporting at 6:30, need to sign releases, get fed and in seats by 6:45 to be "warmed-up") and directing/assisting talent / crew to/from green room
Craft Service Manager and Staff – responsible for green room, feeding talent and crew dinner, studio audience snack
Makeup, Hair and Wardrobe Staff – assist Makeup Artist (Pr. Karen) with 20+ musicians and MCs
See What's on Juneau Live!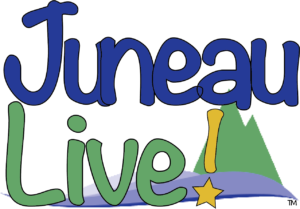 We have a new weekly shows in currently in production!  Click here for the Juneau Live! Program Guide.
Click here the go directly to our YouTube channel to see all our past shows.
If you have an idea for a show you want to on Juneau Live! contact us at producer@juneaulive.org.
New Calendar  Now Online
The church's calendar is now online here.  You can navigate to it from the "rlc" menu above and from the  "RLC Juneau Live! Calendar" sidebar item on the right.
If you would like to be an calendar admin (to be able enter, delete and edit events), please ask Clarice or Brad for the 15 min training in the office or on Zoom.  You can submit new events and changes here, or by filling out a paper form on Clarice's desk.
Join us on Zoom for fellowship during and/or after Sunday worship.
Office Updates
New! Friday, April 9th Reminders.
You can find here two different versions of a home communion service authorized for our current exceptional circumstances.
RLC Food Pantry
Juneau's largest food pantry serving 150 to 200 individuals and families each week is open Mondays noon to 4:30.