Visitors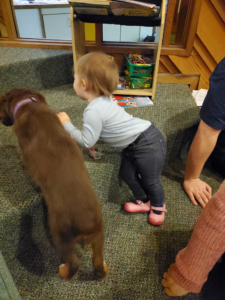 Welcome! We are easy to find – just two blocks off of the Douglas Bridge, at Glacier and 10th Avenue in downtown Juneau (near the Alaska Permanent Fund office building).  Our worship is at 9:30 a.m. every Sunday with a variety of worship experiences each month.  We celebrate all people in our worship!
Worshiping During the COVID-19 Pandemic
Under CBJ Ordinances and CDC Guidelines, we hold services in the church, maintaining six-foot social distancing in the sanctuary and require wearing of masks by all (regardless of vaccination status), and have updated our COVID-19 Mitigation Plan on August 1, 2021. Visit our COVID-19 Mitigation page for more information.
Dave Anderson and Roger Walck will headline this special Christian music concert.  Dave and Roger's music is a blend of contemporary, gospel, hymns, and lots of old-time Sunday School songs. The audience will be invited to sing along but, as Dave says, "so long as it's the same song."
Dave Anderson comes from Phoenix, Arizona and Roger and his wife Patti live in Corona, California. Dave grew up as a Lutheran preacher's kid in Minnesota, South Dakota, and Wisconsin. Dave has been involved in lay ministry in the Lutheran church for 48 years first in youth ministry (Dave is the founder of Lutheran Youth Encounter) and then music ministry including concerts and worship resources.
Also Featuring
Brian Graceland (of Juneau Live!'s Worship with Pastor Credo)
Other Performers to be Announced
Download 10th Sunday 2021 After Pentecost Bulletin, Download 10th Sunday 2021 After Pentecost PowerPoint
Join us on Zoom for fellowship during and/or after Sunday worship.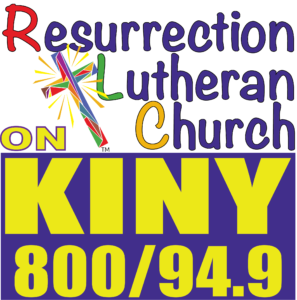 Listen to an abridged version of our prior week's worship on Juneau Radio Center KINY Sunday mornings at 10.
Already a Listener?
We would love to get you feedback and comments.  Click here to fill out our online feedback form, or call the church office at 907-586-2380 or email producer@juneaulive.org.
Please Support Our Ministry on the Radio

Cost is $250/week ($1k/month).
You can donate through Vanco or PayPal by clicking the buttons below:
See What's on Juneau Live!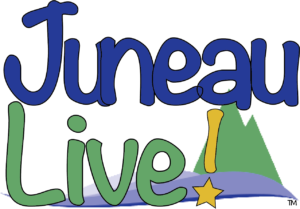 We have a new weekly shows in currently in production!  Click here for the Juneau Live! Program Guide.
Click here the go directly to our YouTube channel to see all our past shows.
If you have an idea for a show you want to on Juneau Live! contact us at producer@juneaulive.org.
Help Juneau Juneau Live! get its own YouTube Channel URL by subscribing to the Juneau Live! YouTube channel.  All we need is need 100 subscribers. Subscribing is easy.  Next time you watch one of our shows, just click the Subscribe button.  As an added benefit, you'll get notifications of new episodes your favorite shows.  We already have 94 subscribers – just 6 to go!  Ask your family and friends, too.  You can also click here and subscribe right now.
Remotely attend worship on RLC Live! Worship, meetings, Bible studies and other church events on RLC Live! Events.
Quick link to attend a Zoom event. | Quick link to attend a GoToMeeting event. | Quick link to attend a WebEx event. | Quick link to a YouTube event.
New! Join the discussion about our RLC Live! worship YouTube broadcasts on the RLC Live! Worship Forum.
RLC Food Pantry
Juneau's largest food pantry serving 150 to 200 individuals and families each week is open Mondays noon to 4:30.