Visitors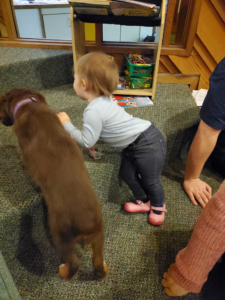 Welcome! We are easy to find – just two blocks off of the Douglas Bridge, at Glacier and 10th Avenue in downtown Juneau (near the Alaska Permanent Fund office building).  Our worship is at 9:30 a.m. every Sunday with a variety of worship experiences each month.  We celebrate all people in our worship!
Worshiping During the COVID-19 Pandemic
Under CBJ Ordances and CDC Guidelines, we hold services in the church, maintaining six-foot social distancing in the sanctuary, and have updated our COVID-19 Mitigation Plan. Visit our COVID-19 Mitigation page for more information.
New Calendar  Now Online
Starting Monday, April 12th, the church calendar is no longer be on the office admin computer Outlook.  It has been moved online here.  You can navigate to it from the "rlc" menu above and from the  "RLC Juneau Live! Calendar" sidebar on the right.
If you would like to be an calendar admin (to be able enter, delete and edit events), please ask Clarice or Brad for the 15 min training in the office or on Zoom.  You can submit new events and changes here, or by filling our a paper form on Clarice's desk.
Join us on Zoom for fellowship during and/or after Sunday worship.
Office Updates
New! Friday, April 9th Reminders.
You can find here two different versions of a home communion service authorized for our current exceptional circumstances.
RLC Food Pantry
Juneau's largest food pantry serving 150 to 200 individuals and families each week is open Mondays noon to 4:30.
Click here for more information.