Visitors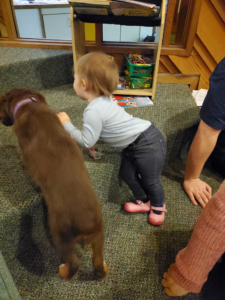 Welcome! We are easy to find – just two blocks off of the Douglas Bridge, at Glacier and 10th Avenue in downtown Juneau (near the Alaska Permanent Fund office building).  Our worship is at 9:30 a.m. every Sunday with a variety of worship experiences each month.  We celebrate all pieople in our worship!
Worshiping During the COVID-19 Pandemic
Under CBJ Ordinances and CDC Guidelines, we hold services in the church, maintaining six-foot social distancing in the sanctuary and require wearing of masks by all (regardless of vaccination status), and have updated our COVID-19 Mitigation Plan on August 1, 2021. Visit our COVID-19 Mitigation page for more information.
The RLC council has proposed using the downstairs hall to operate the Cold Weather Emergency Shelter (CWES) to the CBJ, assuming the contract being abrogated by St. Vincent de Paul (SVdP).  It  applied for a Conditional Use Permit on Friday, October 15th. There will be a hybrid on Zoom / Juneau Live! congregation meeting after worship on October 24th, to hear concerns, suggestions for impact mitigation and to answer questions.
Upcoming Public Meeting and Commission Hearing
In addition to meeting with the groups currently using the facility, RLC will hold a public hybrid meeting on Zoom, on Juneau Live! and at church with s tour on Wednesday October 27th at 7 pm to hear concerns, suggestions for impact mitigation and to answer questions.  The permit will be reviewed by the CBJ's Planning Commission at a Public Hearing on November 9th at 7 pm.
Click here to read about RLC's proposal operate the warming shelter.
Read CBJ's Press Release – Planning for cold weather emergency shelter is ongoing
Read the article in the Juneau Empire by Michael S. Lockett 
Download RLC Warming Shelter Proposal Information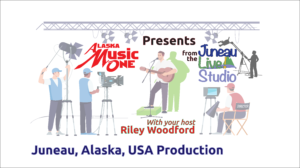 Unfortunately, we were not able to find a musical act for this show.  Stay tuned in two weeks!
Juneau Live! continues its second broadcast season Saturday starting at 11 am with Your New Best Friend, Yoga and Meditation at noon, Juneau's Open House at 1 pm, Juneau Sleeps… at 2 pm, Juneau Eats! 3 pm, Into the Arts at 4 pm and Onto the Town! at 5 pm on Juneau Live! YouTube Channel and live in the Juneau Live! Studio at Resurrection Lutheran Church, 740 W 10 Street (studio audience members limited to 30 by our COVID-19 Mitigation Plan, should register, and need to arrive by 30 minutes before each show.
Download 21th Sunday 2021 After Pentecost Bulletin, Download 21th Sunday 2021 After Pentecost PowerPoint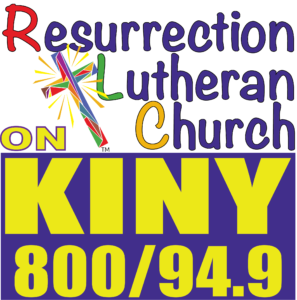 Listen to an abridged version of our prior week's worship on Juneau Radio Center KINY Sunday mornings at 9:30.
Already a Listener? We would love to get you feedback and comments.  Click here to fill out our online feedback form, or call the church office at 907-586-2380 or email producer@juneaulive.org.
Please Support Our Ministry on the Radio. Cost to church is $250/week ($1k/month).  Watch the refection from Sunday, June 27 by Amanda Beebe-Bay and Karen Lawfer on Juneau Live! You can donate through Vanco or PayPal by clicking the buttons below: