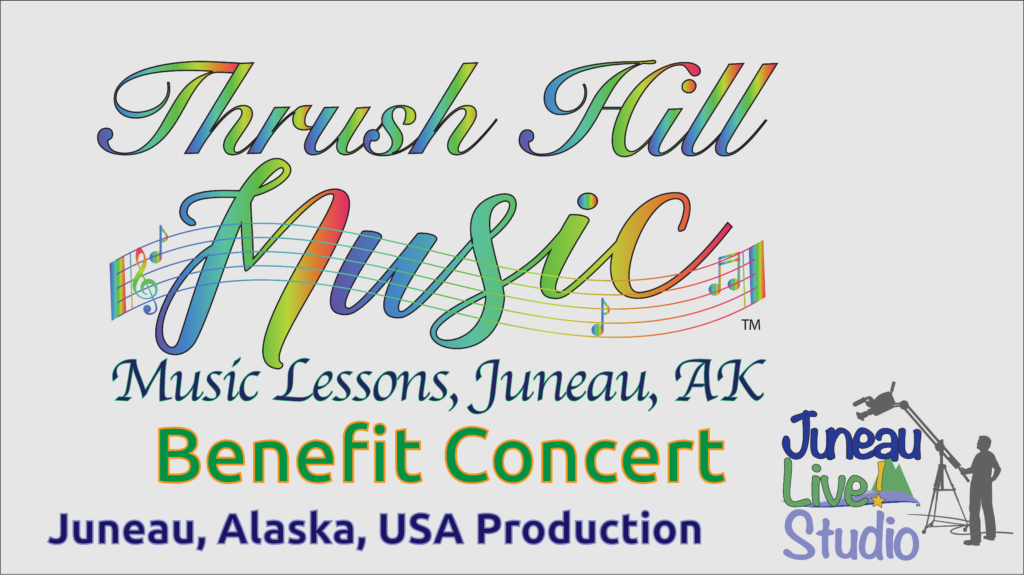 Friday, November 12th 7 pm on Juneau Live! You on Juneau Live! YouTube Channel benefit concert to support Thrush Hill Music School with scholarships, instruments and programs featuring their students and instructors live in front of a studio audience from the Juneau Live! Studio at Resurrection Lutheran Church, 740 W 10 Street (studio audience members limited to 30 by our COVID-19 Mitigation Plan, should register, and need to arrive by 30 minutes before each show.
Thrush Hill Music
Click here to visit the Thrush Hill Music website.
Please donate so that Thursh Hill Music can build up our scholarship program!