Remotely attend worship with those attending in-person.  We will shortly be adding the ability to participate in the worship via chat or virtually!  (We are looking for an in-person production staff volunteer for this new position.)
New! Join the discussion about our RLC Live! worship YouTube broadcasts on the RLC Live! Worship Forum.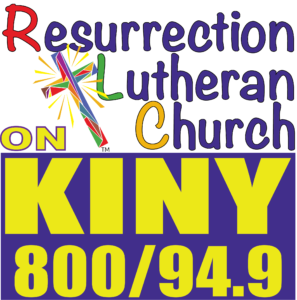 Listen to an abridged version of our prior week's worship on Juneau Radio Center KINY Sunday mornings at 10.
Extending Our Online Ministry
RLC was the first worship community (on March 22nd) in Juneau to respond to the State's mandate closing worship gatherings by live streaming its worship services from its sanctuary.  It has continued to do so since then and is currently in the process of a major upgrade of its production capabilities, live streaming in high-definition with eight cameras, eight-track/48-channel audio, six-person production staff and five-person worship team.
During the pandemic, the congregation has focused on sharing its streaming worship service on the internet with those outside the congregation who cannot attend church.  RLC believes it has created a unique hybrid live-event in-person/online-worship experience.  You can donate to RLC Live!
We are working to add a of variety music and musicians to the service.  If you are interested in participating, please let us know.
Having Trouble Attending a Worship?
Recent Archived RLC Live! Worships
RLC Live! ™ Resurrection Lutheran Church (RLC), Juneau, Alaska, USA, live-streamed service. We offer LiveChat technical support before and during the service through our website www.rlclive.org. Comments and suggestions are always welcome. Produced and directed by Perkins Productions. Material from: sundaysandseasons.com, Augsburg Fortress, reprinted under ONE LICENSE #A-734995, Now the Feast and Celebration music from the Lutheran Book of Worship, adapt. Marty Haugen, b. 1950 / © 1990 GIA Publications, Inc. All used by permission.