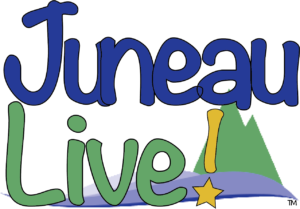 We have a new weekly shows currently in production!  Click here for the Juneau Live! Program Guide.
Click here the go directly to our YouTube channel to see all our past shows.
Help Juneau Live! get its own YouTube Channel URL by subscribing to the Juneau Live! YouTube channel.  All we need is need 100 subscribers. Subscribing is easy.  Next time you watch, just click the Subscribe button.  As an added benefit, you'll get notifications of new shows on our channel.  Ask your family and friends, too.  You can also click here and subscribe right now.
If you have an idea for a show you want to on Juneau Live! contact us at producer@juneaulive.org.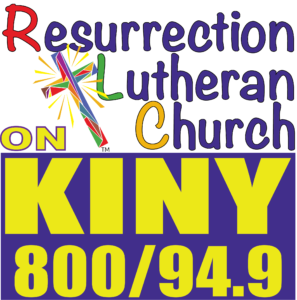 Listen to an abridged version of our prior week's worship on Juneau Radio Center KINY Sunday mornings at 10.
This Week's Broadcast
Watch / listen to Resurrection Lutheran on KINY Sunday August 1st
Friday Night Live Concert Series Showcasing Juneau Musical Talent
Alaska Music One Presents from the Juneau Live! Studio
Click here to learn more about the show.
Lineup Includes:
Sunny Porch Collaborative with Melanie Brown and Marcus Beckmann
Erica Lee with Tom Locher
Resurrection Lutheran Bell Quintet directed by Lucy Merrell
Mike Truax, Debby Johnson and David Bleicher (of Gold Street Music)
If you (and members of your family) would like to be invited to be part of our studio audience, click here to register.
Watch June 4th Show Featuring Gamble and the High Costa Livin' Show
The Juneau Live! Studio Can Help You Connect
with:
Clients, patients, patrons, customers, and prospective clients, etc.
Donors, contributors, funding agencies, etc.
Staff, board members, partner agencies, etc.
through:
Click here to see the Juneau Live! Studio Calendar.
Click here to schedule the Juneau Live! Studio.
RLC's Community Access Outreach Program
Juneau Live! is Resurrection Lutheran Church's secular community outreach program using our Juneau Live! Studio production, programming capacity and our Juneau Live! Meetings experience.
Juneau Live! Community Access Outreach Pilot Program
The Juneau Live!™ Community Access Outreach Pilot Program consists of three interrelated components together helping the isolated and marginalized people in our area access and participate in community activities.  The first is a pilot outreach program to assist at least 100 individuals and families connect (and stay connected) to Juneau Live! interactive video programming, hybrid teleconference meetings, telemedicine and other online services in an initial one-year period.  The second is soliciting community access programming, and helping contributors produce content or host events in the Juneau Live! studio.  Lastly, is to use the first two parts of the program to afford youth organizations and schools educational opportunities (for youth and adults) in live-video production.
Click here for more information.
Download Juneau Live! Program Proposal