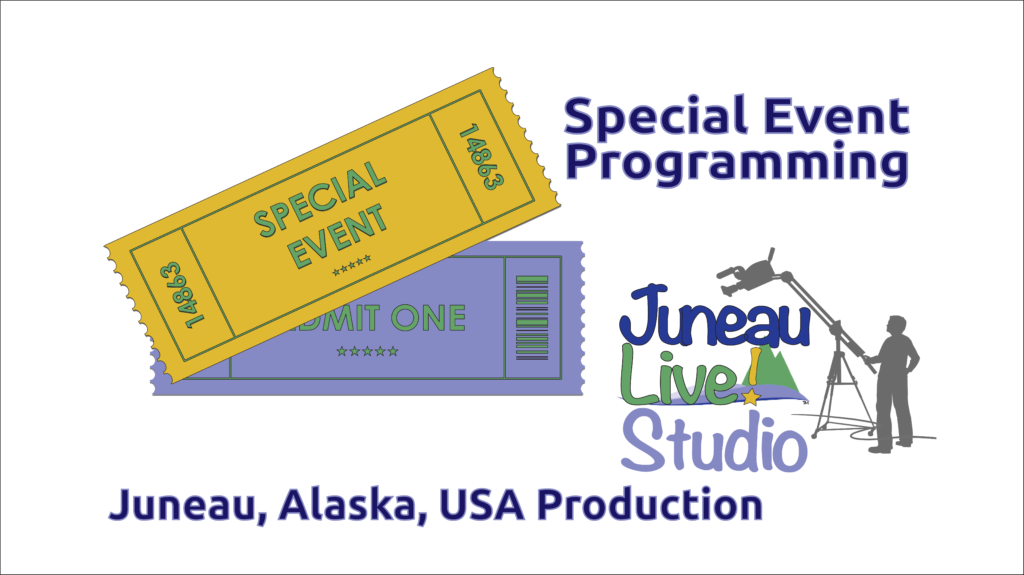 See What's on Juneau Live! Studio's Special Events Channel
Check out our special events channel on YouTube for the latest special event programming from Juneau Live!
If you have a event you want to on Juneau Live! contact us at producer@juneaulive.org.
Saturday, June 11th at 11 am
Attend the celebration of the Life of James Paul Hutchison:
Download Hutchison Celebration of Life Bulletin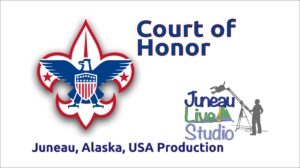 Join Scout Troop 11 the Eagle Scout Court of Honor  for Oliver Lennox Zigmund from the Juneau Live! Studio for the live broadcast on Wednesday June 1st at 7 pm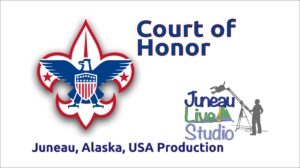 Join Scout Troop 11 for its annual Court of Honor from the Juneau Live! Studio for the live broadcast.
Every year AWARE hosts the Women of Distinction Gala to celebrate women of distinction in our community, recognize women whose work (paid and/or volunteer) has benefited the lives of women and children in Juneau, honor unsung heroes of the community, as well as those with publicly recognized achievement, support and encourage community members and groups to recognize women of distinction within their organizations and raise funds to support AWARE's work with victims of domestic violence and sexual assault.
Recorded by Juneau Live! Studio for AWARE at Centennial Hall on March 19, 2022.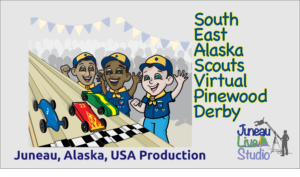 Watch Cub Scout Packs from across SE Alaska competing in their Pinewood Derby's. Click here for information.
The Pinewood Derby is one of the highlights of the Cub Scout year.  Scouts get a kit consisting of a block of wood and four wheels and with the help of adult the build a car.  Scouts then race their cars against other Scouts.  Emphasis is not so much on winning but on working together with an adult on a project from start to finish.  Last year, Leonard Robertson and Keith Pahlke were talking about trying to hold some kind of little race for just his den of six kids or so when they came up with the idea of trying to hold a virtual race where the scouts would not be at the actual race but observe it online.  Keith Pahlke is also Scoutmaster for Scout Troop 11 which meets at the church.  Once they decided to go big on the event they opened it up to all Cub Scouts in Southeast Alaska.  All the Cub Packs in Juneau participated along with Packs in Ketchikan and Craig.  The event was open to anyone interested whether they were registered Cub Scout or not.  Last year's broadcast was Juneu Live! Studio's inaugural event and had over 500 views!
Thrush Hill Benefit Concert
Watch the benefit concert to support Thrush Hill Music School with scholarships, instruments and programs featuring their students and instructors live in front of a studio audience from the Juneau Live! Studio. Click here for more information.
Theater Alaska will be live streaming Alaska Theater Festival 2021 Events from the Juneau Live Studio: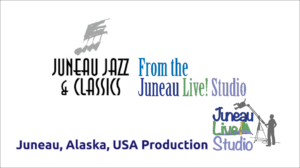 Juneau Jazz & Classics  recorded one of its Juneau Jazz & Classics Spring 2021 Festival events from the Juneau Live Studio.