To Resurrection Lutheran Church
There are many:
ways donate;
things you can to donate to; and
things to donate.
How to Donate
In Person
Resurrection Lutheran Church at 740 W 10th Street Juneau, AK.  We are easy to find just off the Douglas Bridge in downtown Juneau, across from the Permanent Fund Building.
Online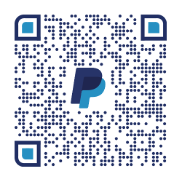 Scan QR Code
By Mail
Resurrection Lutheran Church
740 W 10th Street Juneau, AK 99801
What You Can Donate To
General Budget of the Church
Funds you donate will be used as determined by the congregational council.
Established Specific Accounts (Programs) – Designed Donations
RLC Food Pantry
RLC on KINY Radio Ministry
Juneau Live! Studio Community Access Televsion
Actually, whatever you want…
And, you can specify what whatever you want your donation to be used for.  However, often best to contact us to make sure we can accommodate your request.
What You Can Donate
Money (Cash) and simular
Stock, bonds, equity, etc.
Land, property, etc.
Large value items
Warming Shelter Usable Items
RLC Food Pantry Items
Specific Needs of the Church
Large Items the Church can use (but contact us first)
Confused?  No worries.
We are here to help (after all, we want your donation…).  Here are ways to get help:
Call the church office at 907-586-2380