If you (and members of your family) would like to be invited to be part of our studio audience, click here to register.

Dave Anderson and Roger Walck will headline this special Christian music concert.  Dave and Roger's music is a blend of contemporary, gospel, hymns, and lots of old-time Sunday School songs. The audience will be invited to sing along but, as Dave says, "so long as it's the same song."
Download Concert Handout, Download Concert PowerPoint
Dave Anderson comes from Phoenix, Arizona and Roger and his wife Patti live in Corona, California. Dave grew up as a Lutheran preacher's kid in Minnesota, South Dakota, and Wisconsin. Dave has been involved in lay ministry in the Lutheran church for 48 years first in youth ministry (Dave is the founder of Lutheran Youth Encounter) and then music ministry including concerts and worship resources.
Roger Walck is a skilled vocalist, guitarist, and a worship team leader. Roger is a graduate of Vanguard University and he has studied at Fuller Seminary and Azusa Pacific University. For many years Roger taught theology at Orange Lutheran High School in Orange, California.For many years Roger has led Spanish-language worship in various Orange County churches.  Download The Fellowship Tour PDF
Donations made at the event will support the Fellowship Ministries.  You can donate online.

August 13th also marks the anniversary of the The Rescue. On August 13, 1993, while returning from a mission in the Russian Far East town of Lavrentiya, a charter missionary plane with seven on board lost one engine at 7,000 feet and the other, 9 minutes later, at 3,500 feet. The plane fell 3,500 feet in 3 1/2 minutes and plowed into the Bering Sea at 90 MPH.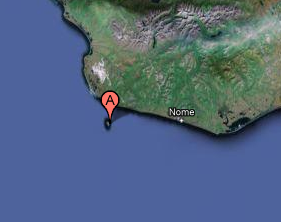 It took the seven on board this flight about one minute to get out of the aircraft; one minute later the plane sank. On board were: Dave and Barb Anderson from Phoenix, Arizona, keyboardist Cary Dietsche from Amery, Wisconsin, singer/songwriter Don Wharton from Nashville, Tennessee, soundman/roadie Brian Brasher from St. Louis, Missouri, passenger Pam Swedberg from Kenai, Alaska, and pilot Dave Cochran from Soldotna, Alaska.  Read more…
Dave Anderson will be interviewed on KTOO's A Juneau Afternoon at 3:00 pm before the Concert to discuss the Rescue.
Bryan Graceland

Bryan Graceland also appears with Pastor Credo on a native Christian service of Word and music on Worship with Pastor Credo on Juneau Live!
Jocelyn Miles

Jocelyn does it all! When she isn't doing her all to get her clients in their dream home or investment property, she also works as a realtor and an insurance agent. In her spare time, you will find her singing, performing and enjoying Alaska with her dogs!