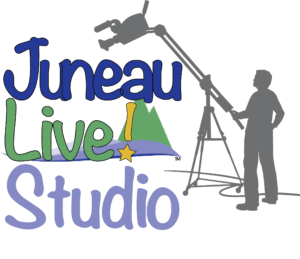 Mission
The Mission of Resurrection Lutheran Church is to promote spiritual growth in Christ and service to all people.
Resurrection Lutheran Church Community Service Programs

Resurrection Lutheran Church (RLC) would like to acknowledge that we are on historical land of the A'akw Kwáan and T'aaḵu Kwáan, the Indigenous people of this land. For more than 10,000 years, Alaska Native people have been and continue to be integral to the well-being of our community. We are grateful to be part of this community, and to honor the culture, tradition and perseverance of the Tlingit people. Please forgive our missteps as we try to acknowledge some of the wrongs of the past. Gunalchéesh.
RLC community service programs address immediate needs of refreshing and nourishing the body, mind and soul:
The RLC Food Panty nourishes the body by operating the largest food pantry in Juneau feeding over 200 individuals and families each week, by allowing patrons to select their own foods in an unique 100' COVID-19-safe mobile food line (funded by a Rasmuson grant).
The RLC Warming Shelter refreshes the body by operating the City and Borough of Juneau's Cold Weather Emergency Shelter – AKA, the RLC Warming Shelter.  It is a low barrier shelter for adults (regardless of sobriety or prior behavior) providing a safe place to sleep and a hot, freshly prepared, nutritious dinner and breakfast, when nighttime temperatures are below freezing.
Juneau Live! Studio nourishes the mind by supporting individuals and families who are suffering from seclusion and isolation, and its immediate consequences. Juneau Live! Studio connects this marginalized population and the entire Juneau Community though live-entertainment, cultural, educational and informational, community-access programming broadcast live from its multi-camera television studio on its Juneau Live! YouTube channel and KINY radio station.
RLC Worship Services nourishes the soul through regular Sunday worship services at 9:30 am in-person and live broadcast (or viewed later) on our Juneau Live! YouTube channel, as well as special worship services. The church also broadcasts an abridged version of its prior week's worship service on local radio station KINY on Sunday mornings at 9:30 am.
RLC believes these community service programs embody its mission to promote spiritual growth in Christ and service to all people.
Guest Service Guidelines
Resurrection Lutheran Church success in operating these community service programs results partly from following our Guest Service Guidelines in all our Community Service Programs.  These guidelines are derived from the Disney Institute.
Guests in Resurrection Lutheran Church include:
family members, guests and visitors attending our worship services;
patrons and their attendants, and guests and visitors of our community service programs;
members, guests and visitors of organizations who use our facilities; and
guests and visitors of Resurrection Lutheran Church.
How we treat our Guests:
Have common courtesy. Seriously.
Be courteous and respectful to Guests of all stature and ages.
Go above and beyond to exceed Guests' expectations.
Provide immediate service recovery. Guest satisfaction is a top priority.
Make it worth our Guest's time to be here.
Seek out Guests contact. Be happy – make eye contact and smile!
Greet and welcome every Guests. Spread the spirit of hospitality. It's contagious!
Project a positive image and energy. Exhibit appropriate body language.
Thank every Guests.
Lift up Guests in prayer or contemplation.
Develop and nurture our public image and community relationships.
Juneau Live! Studio Hair, Makeup and Wardrobe Guidance
Studio Makeup Artist, Karen Perkins
Here are some guidelines about the best clothing for video. Despite the fact that many classical musicians wear black and white, these colors don't work well on video. Black, especially, flattens the image and drains people's coloring. So…
Solids in bright or medium colors are great. It's best if they are all similar degrees of brightness (i.e. jewel tones) or different shades of one color (i.e. lavender, royal purple, eggplant). Avoid very pale shades or shades that match the individual's skin.
Any patterns should be of the same type (i.e. plaids, ugly Christmas). Big stripes are ok, but smaller ones confuse the camera.
You're probably not wearing hats with visors or brims, but poofy bangs can have the same effect. They cast a shadow on the musician's face. Longer hair is best when clipped or sprayed back.
Of course, we'll make everyone look their best, no matter what they end up wearing. Please call if you have any questions or would like to